Sites built by Blue Note Technology have won numerous accolades and awards. Listed below are some of the most recent awards that we have received...
2002 MIMC Awards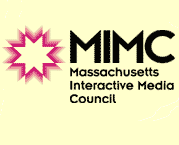 Studio 180 and Blue Note Technology are finalists in the 2002 MIMC Awards competition, Government/Utilities category,  for the City of Cambridge web site.
2001 Best E-commerce Experience


Blue Note Technology site Kitchen Etc. won the Best E-commerce Experience award at the 2001 New England Web Design (NEWDTM)Awards. These awards recognize cutting-edge creativity from the best interactive design talent in New England. Winners were chosen in 11 categories from over 700 entries. This site's success resulted from a great collaboration between Blue Note, Brown & Company, and the Kitchen Etc. e-tailing team.
2000 Codie Awards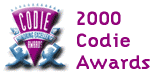 Winner Best E-Commerce Storefront Debut
Winner Best Debut of the Year (1999)
Finalist Best Lifestyle Product
Blue Note Technology site ucook.com has won several Codie Awards from the Software and Information Industry Association. SIIA's Codie Awards showcase the industry's finest products and services and honor excellence in the software and information industry.:
2000 Best E-Commerce Site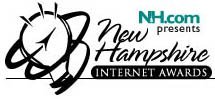 Kitchen Etc. also won the Best E-commerce Site award at the 2000 New Hampshire Internet Awards The judges really loved this site, as evidenced by their comments and praise:
"Very easy and intuitive. Don't have to guess where anything is..."
"Very modern and organized, hip... Very professional, classy and intuitive. A+ design."
"The navigation is consistent and very easy to use. Even has a search of 23,000 products. Search by brands and products is helpful. Very usable and easy to find what you are looking for."
"Definitely would buy products from this site. It is like having the store or catalog right on your screen. Even looks like the store. You feel like you are shopping at one of their locations."